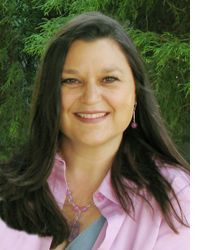 Olivia Olkowski
Multi-dimensional Energy Healing
Shamanic Healing
Olivia Olkowski is trained in many indigenous healing modalities and is a Peruvian Pachakuti Mesa holder (Shaman), and is a lineage holder of many Mayan teachings (Curandra).
Her compassion enables her to aide clients in their journey to self-healing and realization. Many clients have healed from their ailments, emotional and physical traumas, and have found peace during their transition to their higher vibrational state.
Her training as a certified Master in BTB Feng Shui opened up her world to shamanic traditions, aided in her development of psychic sensitivity to the earth's energies and the energies of the unseen worlds of dimensions, that impact our daily lives.
Olivia is certified in powerful ancient Mayan healing techniques that can restore your body's electromagnetic field, DNA, repair protective energy fields, and remove dense entities. She is also certified as a
Divine Intervention
and
Light Language Practitioner
.
Olivia is a Japanese Onnetsuki Practitioner, a Shinkiko Energy Healer and trained in Japanese Traditional Acupuncture. She is authorized to do hands-on-healing as a Minister of the
Sacred Flame of Light
.
She has studied intensively with many master healers and teachers— Barry Gordon, Steven Post, Edgar Sung, HH Thomas Lin Yun, Alex Stark, Starr Fuentes, Jodi Serota, Dr. Kazuko Hilliyer Tatsumura, Dr. Cohoi Kurahara and Don Bernaditio of Peru, to name a few.
Certified Practitioner
/
Lineage Holder
/
Trainings—
Peruvian
Pachakuti Mesa Carrier: shaman who connection with Nature, open sacred space for healing, ceremonies and
Despacho
offerings
Mayan
Divine Intervention Healer: a spontaneous remission teaching, which restores your original DNA.
Electromagnetic Restoration: restore your body's electromagnetic field
Light Language Practicioner: healing grids of energy using sacred geometry
Long-distance Exorcisms: removal of entities attached to you or your energetic bodies
Ecuadorian
Lympia
: use of eggs, rocks, and
Drago
(mix of flower water) to remove dense energies from the body
Maori
Romi-romi/Miri-Miri: Deep body work releasing blocked energies and DNA issues from the bone out.
Kawa-ariki training for aiding release of feminine blockages, helps imbalance of the womb and body maintainence for females.
Japanese
Onnetsuki
: Far infra-red Light Therapy used along acupuncture meridians and points
Shinkiko
Energy Healer: channeled energy healing
Japanese Traditional Acupuncture: energy sent through points topically, non-invasive balancing of energy without needles penetrating the skin
Chinese
Master BTB Feng Shui Consultant: analysis using the ancient art and science of "chi" energy flow through a space
For more details on healing modalities offered: Services/Rates
Spirit Rock Shamanic Healing / Olivia Olkowski
Multi-dimensional Energy Healing • Shamanic Healing
By appointment only
917.215.4866
oolkowski@mac.com